The Water Wipe
100% plant-based wipes made of VEOCEL™ Lyocell fibers, with 99% water and 5 clean ingredients. Bigger, thicker, and faster composting than any other wipe. Better for baby, parent, and earth.
---
99% Water, Remaining 1%: 2 skincare ingredients (Vitamin E, Glycerin), 3 gentle preservatives to ensure safety (Citric Acid, Sodium Benzolate, Hydroxyacetophenone)

• After cleaning your baby's bottom, give their skin 30-60 seconds to air dry before putting on a new diaper.
• Our wipes can be used all over your baby's body, including their face, hands, and feet.
• We don't recommend using a wipes warmer because it can erode the quality of the wipes and also cause them to dry out more quickly.
• And yes, these wipes are great for adults, too! We use them for travel, makeup removal, and just everyday mess cleanup.

We offer free standard shipping on all orders over $49. Orders under $49 incur a $7.50 shipping fee. We also offer express shipping for $25. Due to the COVID-19 virus, and the sensitive nature of baby care products, we are no longer accepting returns or exchanges. Effective March 1st, 2020, all orders are final sale. This is for the health and safety of all our customers, babies, and employees, and will be in effect until further notice. If you have any issues with an order, please reach out to hello@coterie.com.
The only baby wipe with all four major certifications:
Zero Plastic
Microplastics have no place on your baby's skin — or on our earth.

Made with VEOCEL™ Lyocell, a 100% plant-based fiber derived sustainably from nature. Where other plant-based wipes take months to compost, and plastic-based wipes (hint: most wipes!) can take hundreds of years, our wipes fully decompose in just five weeks.
Bigger than any other wipe. One wipe is all you need.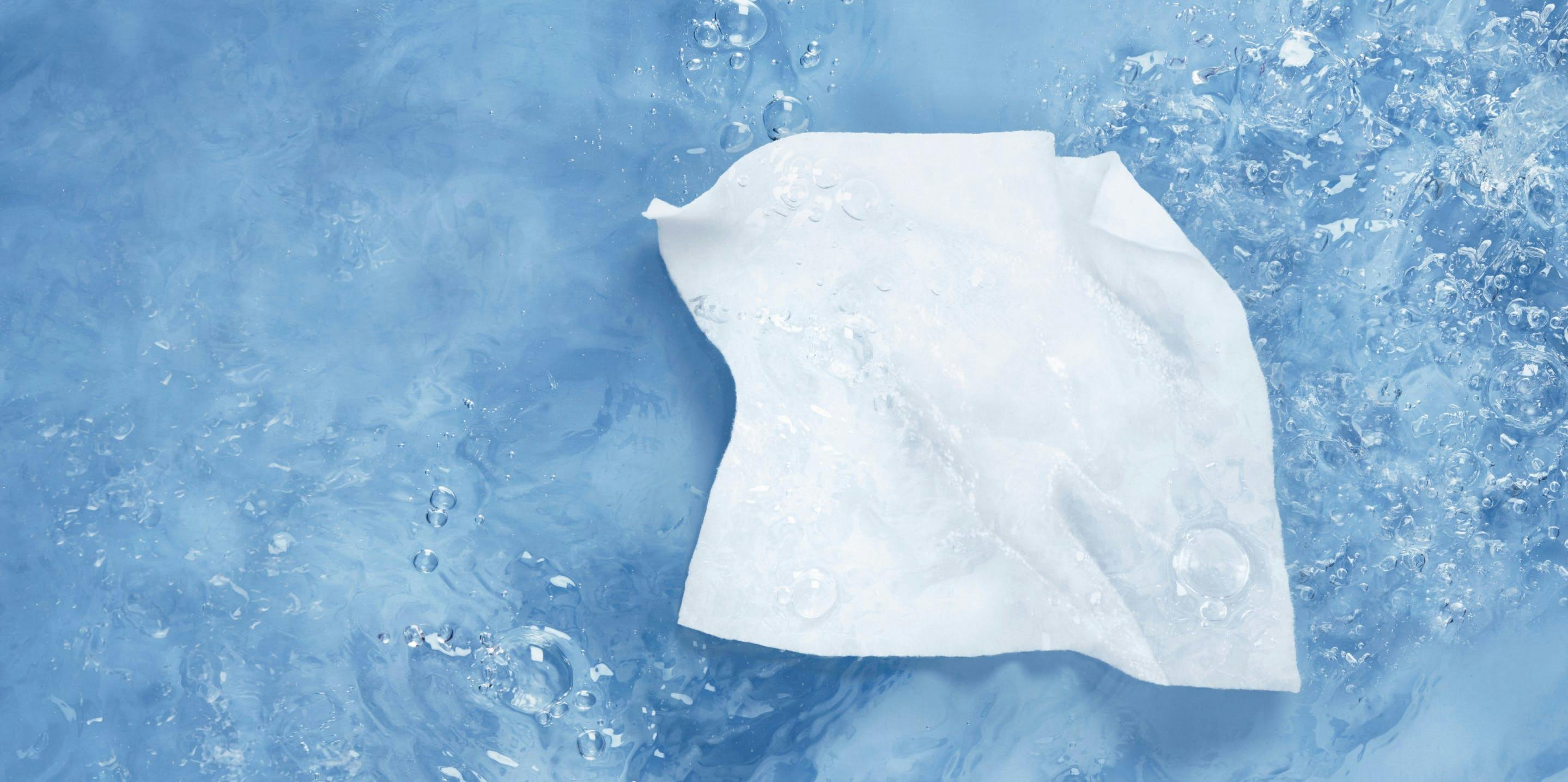 Decomposes

faster than an apple.
We are proud to use VEOCEL™ Lyocell fibers
Our wipes are made in a patented closed-loop production process for the lowest environmental impact.