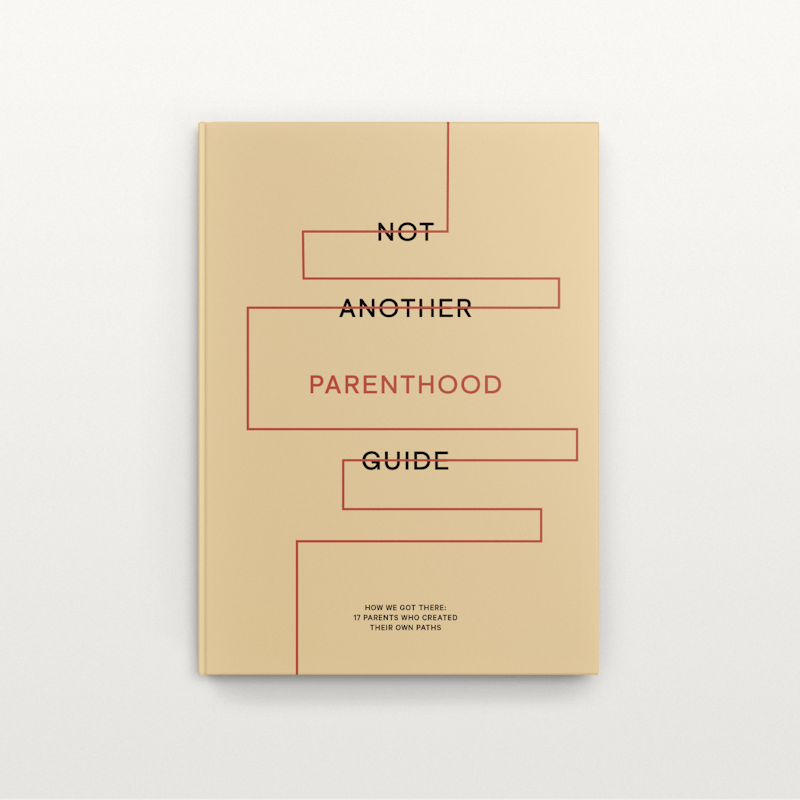 Not Another Parenthood Guide
Introducing Coterie's first book: a powerful collection of personal stories from 17 parents who created their own paths to parenthood. 100% of sales benefit the BabyQuest Foundation to help families struggling with infertility.
---
The BabyQuest Foundation's mission is to make the dream of parenthood come true by providing financial assistance to those who cannot afford the high costs of fertility procedures such as IVF (in vitro fertilization), gestational surrogacy, egg and sperm donation, egg freezing, and embryo donation. 100% of book sales will benefit families through the foundation.

We offer free standard shipping on all orders over $49. Orders under $49 incur a $7.50 shipping fee. We also offer express shipping for $15. 100% of the book sales ($35 per book purchased) benefit BabyQuest Foundation -- all sales are final. If you have any issues with an order, please reach out to hello@coterie.com.

Do all proceeds go to The BabyQuest Foundation? Yes, 100% of sales are donated to The BabyQuest Foundation. All book purchases will be final sale.

Why did we choose The BabyQuest Foundation? Recognizing that the costs of fertility treatments can oftentimes be inaccessible, we wanted to partner with an organization who is dedicated to providing access for a diverse range of families on their journey to parenthood. The Baby Quest Foundation grants aim to significantly ease the burden on struggling families by offering financial relief for fertility procedures.